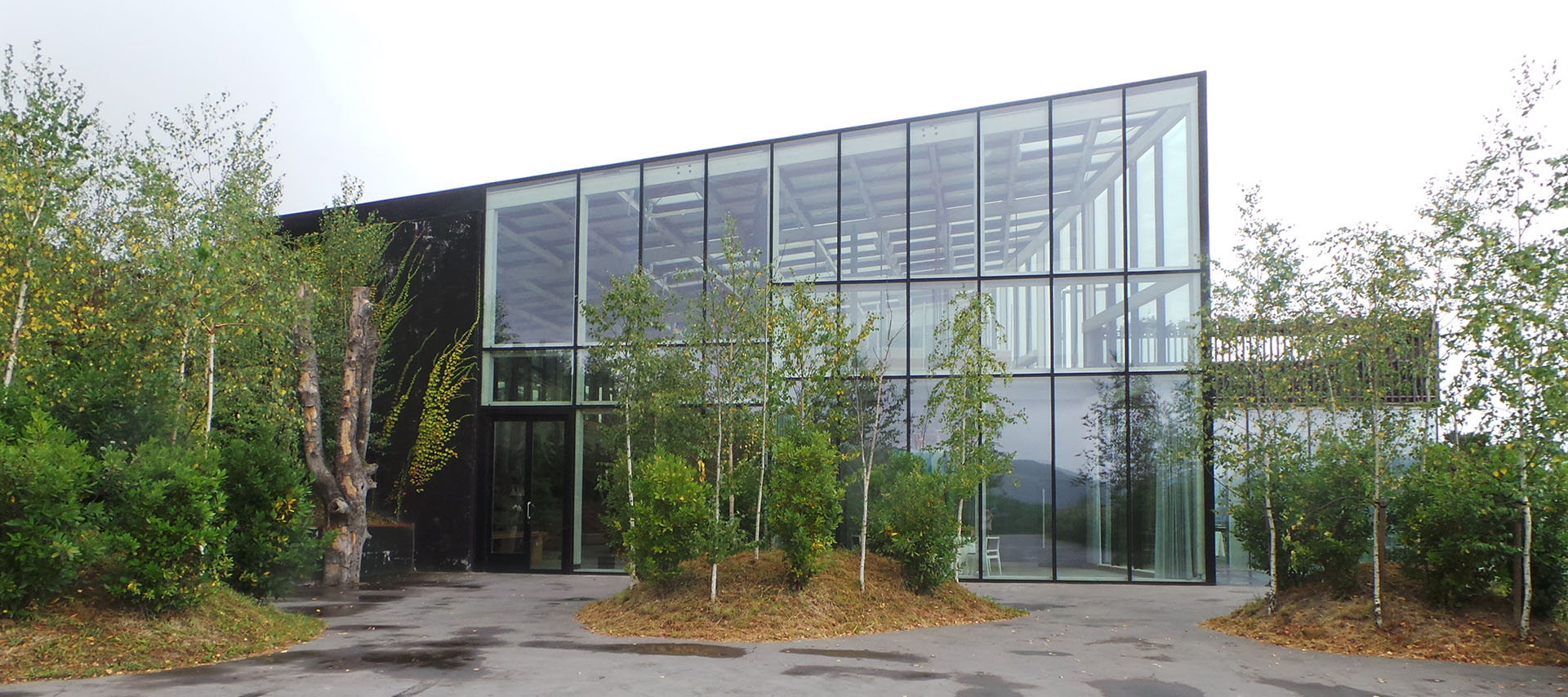 Sustainable restaurant award
Azurmendi*** is the most sustainable restaurant according to The World's 50 Best Restaurants. A forward-thinking Basque restaurant that puts sustainability at its heart. The efforts to incorporate sustainable development principles in Azurmendi's operations have been recognized. In 2014 the score for this award was 84% and in 2018 has increased to 92.33%. For more information please check: "Sustainable restaurant award 2018".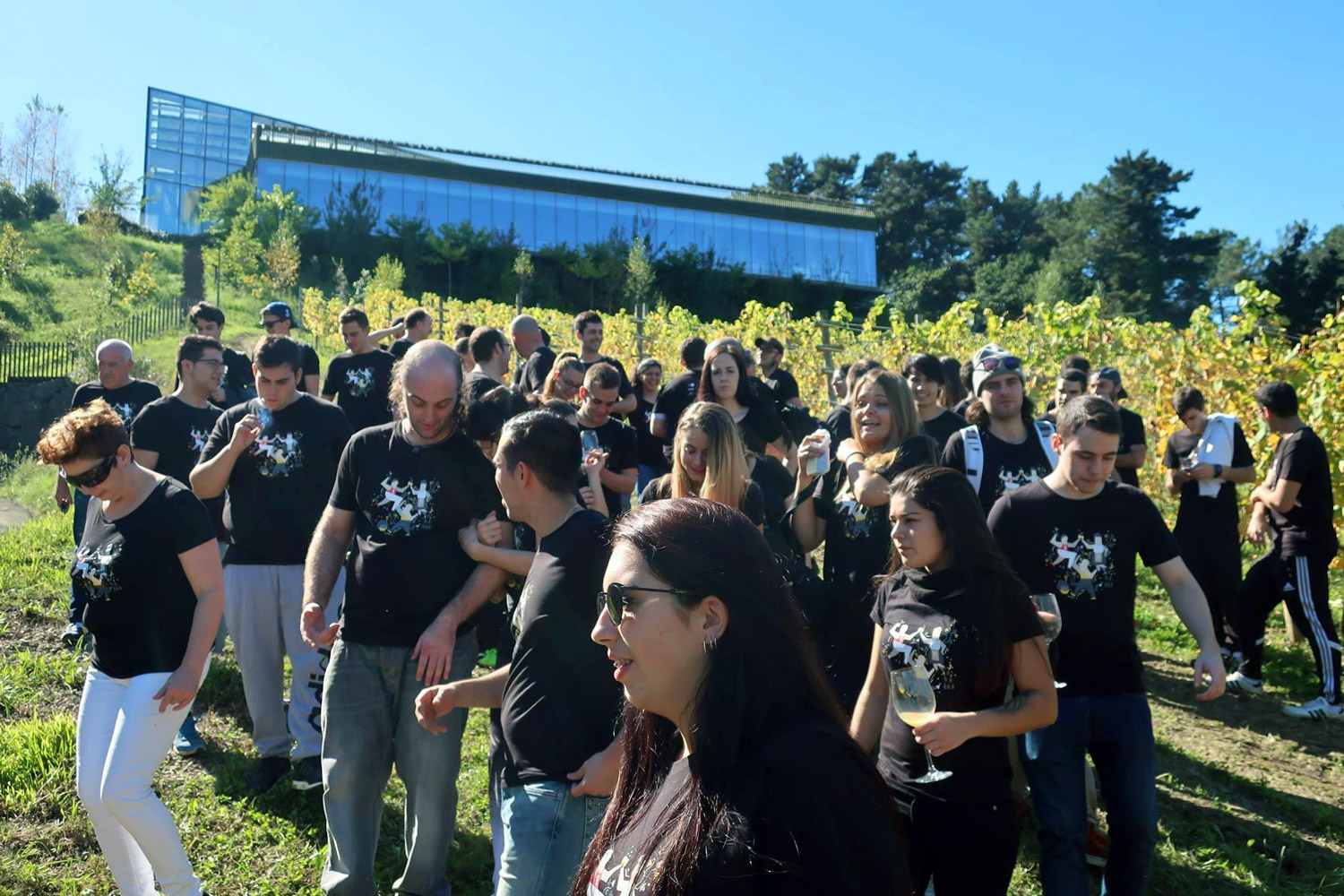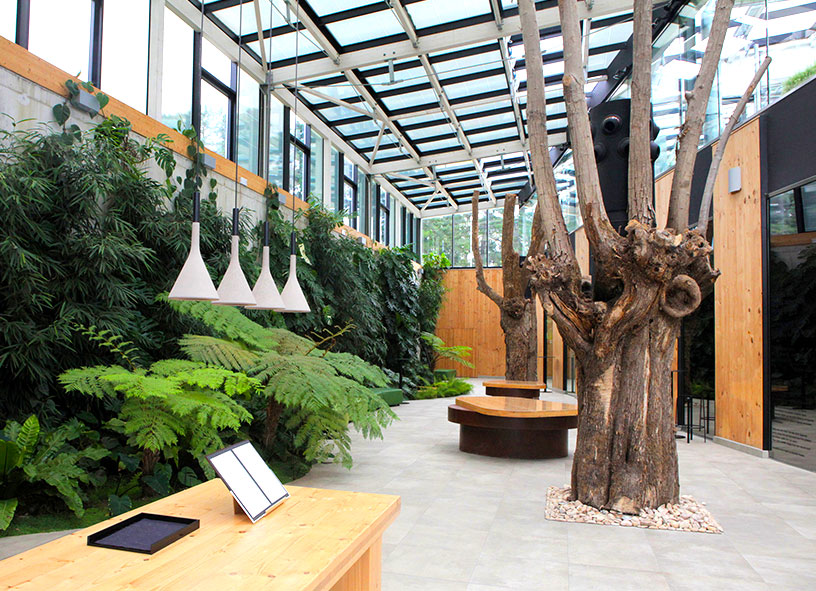 Azurmendi***
Located in Larrabetzu and integrated into the hillside with native vineyards, Azurmendi is a unique bioclimatic building. Moreover, it is a facility integrated in the surrounding nature where we intensively work on sustainable development and gastronomy as cultural heritage and as a right for future generations.
Sustainable Azurmendi
Learn more about the restaurant's commitment with sustainability, from design to operation.
We have worked with the most advanced technology to make the building and its operations sustainable.
We reuse rainwater for the garden, greenhouses, toilets, etc.
We take advantage of sunlight to reduce the consumption of artificial light.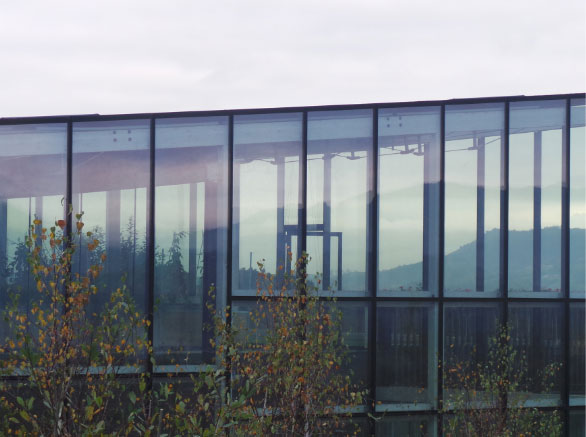 We control temperature and ventilation to reduce the need for air-conditioning.
We produce renewable energy to cover part of the restaurant's needs.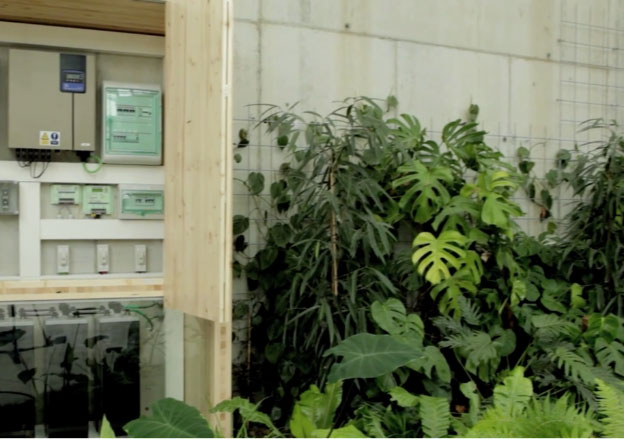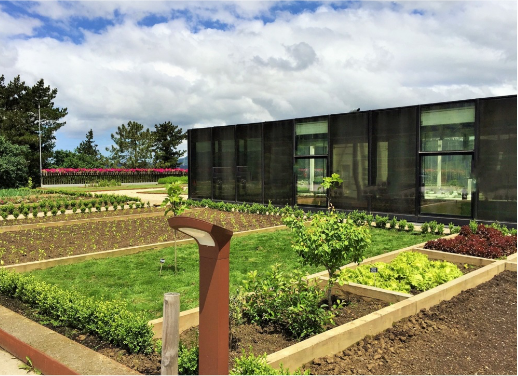 We produce a portion of the vegetables and spices we use in the kitchen in our greenhouse and we have planted more than 800 trees to reduce CO2.
We have electrical outlets to charge electric vehicles.