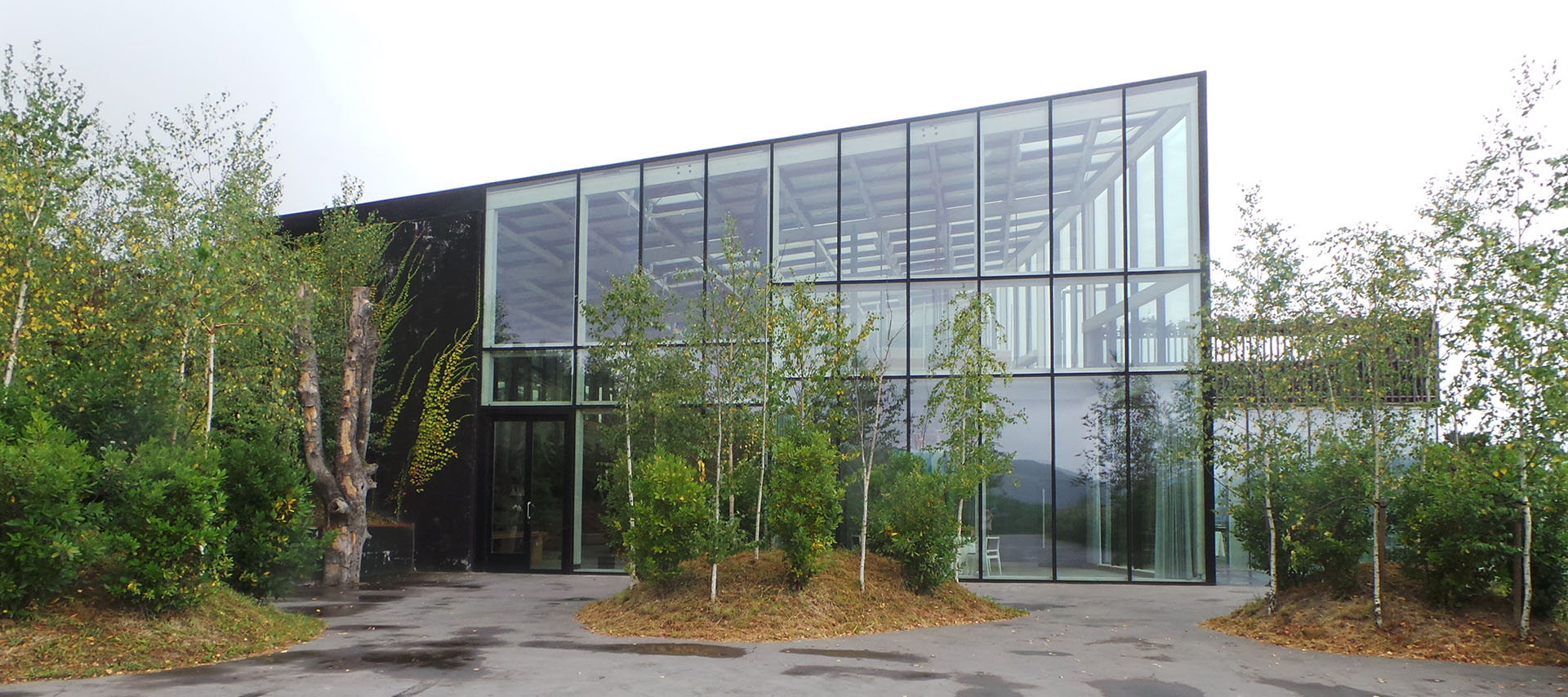 The building
Located in Larrabetzu and integrated into the hillside with native vineyards, Azurmendi is probably one of the most unique sustainable buildings of our modern-day architecture.
With the help of the architect Naia Eguino, we decided to create a space in which nature surrounded the building, combining sustainability, product, and diversity.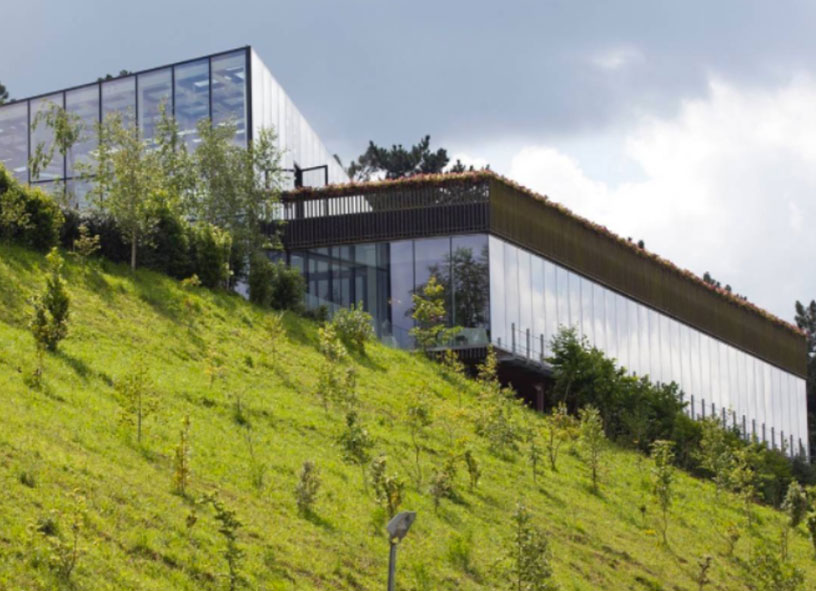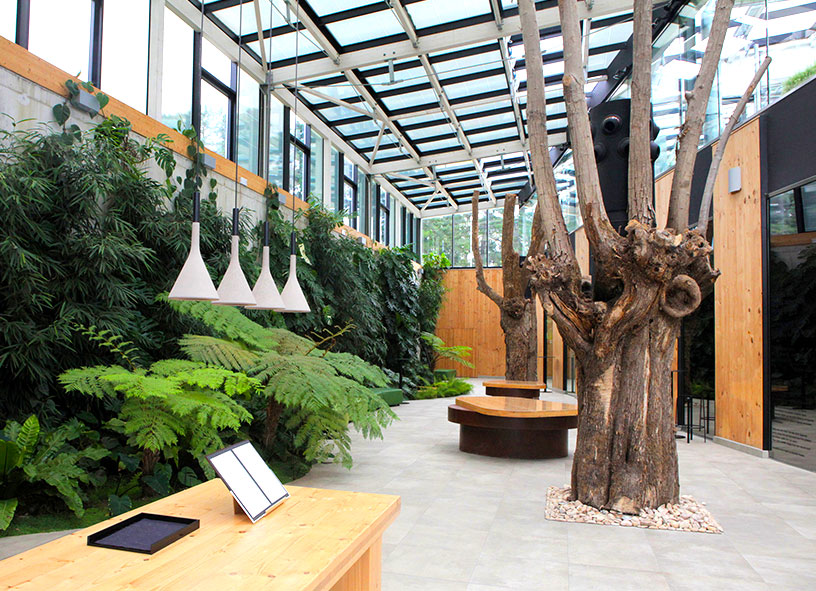 Stone, wood, and iron
Materials that combine tradition and modernity, along with a rectilinear structure, contribute to create a predominant feeling of warmth and serenity.
It was designed to respond to the canons of Basque identity. The stone, traditional symbol of strength in the Basque culture, tradition, and roots. The wood comes from Biscayan forests of reasoned culture. The iron, mainly recycled, is powerful, strong, and robust.
Sustainable Azurmendi
Learn more about the restaurant's commitment with sustainability, from design to operation.
We have worked with the most advanced technology to make the building and its operations sustainable.
We reuse rainwater for the garden, greenhouses, toilets, etc.
We take advantage of sunlight to reduce the consumption of artificial light.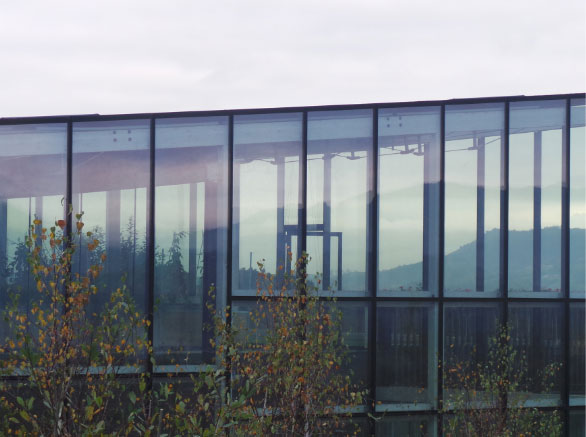 We control temperature and ventilation to reduce the need for air-conditioning.
We produce renewable energy to cover part of the restaurant's needs.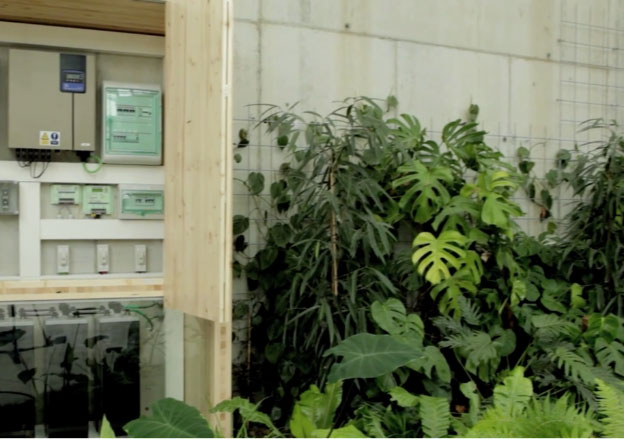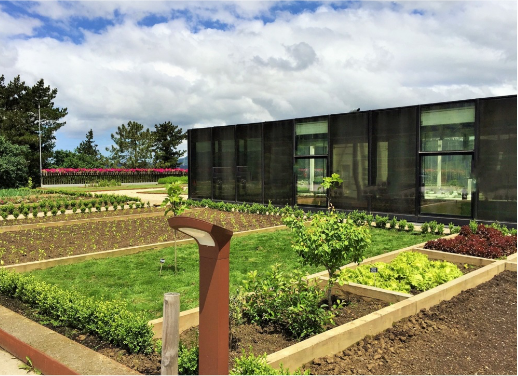 We produce a portion of the vegetables and spices we use in the kitchen in our greenhouse and we have planted more than 800 trees to reduce CO2.
We have electrical outlets to charge electric vehicles.