"Connecting with our roots to dream, travel, discover, feel a territory, and fly to reach the same starting point, Azurmendi is my home"
The Azurmendi*** restaurant is the place where our culture, customs, and way of doing things walk together towards the future. A sea of ​​authenticity where you feel the tradition and the cutting edge. The essence, intensity, and flavor of the cuisine of

Eneko Atxa

.
Our kitchen
Eneko Atxa's cooking is a journey in time, from yesterday to tomorrow, the love for traditions, crafts, and the contemporary, towards a place simply called pleasure. Landmark pleasure.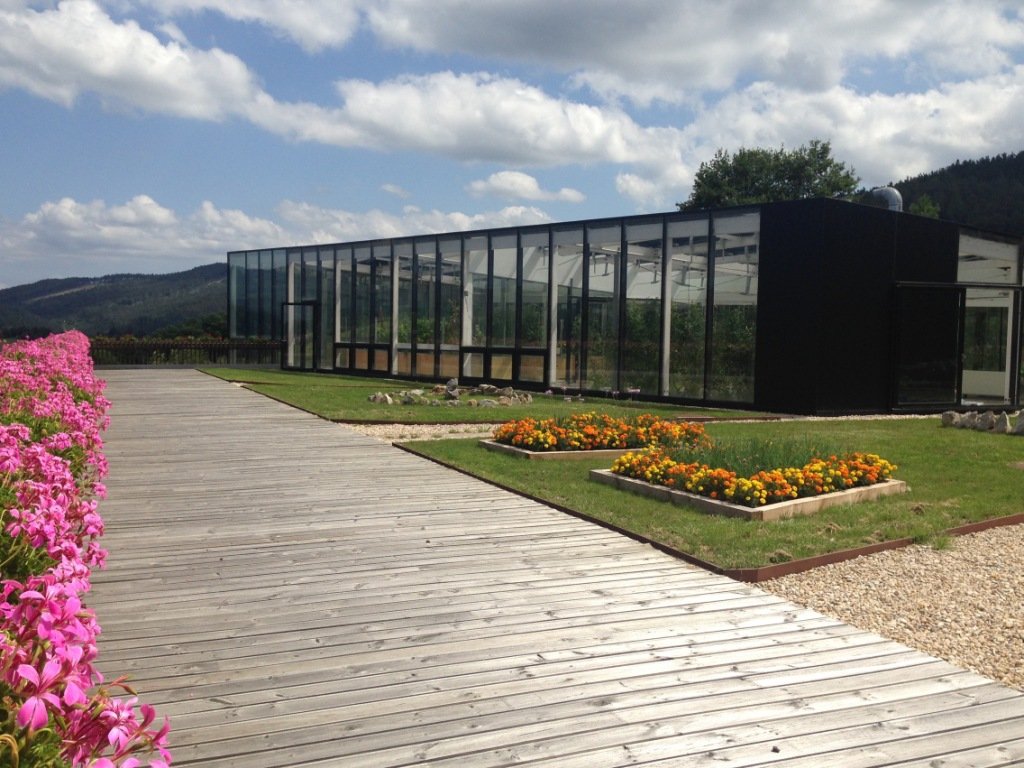 Azurmendi sustainable
The Azurmendi restaurant was designed and built with priority on sustainability, a fundamental pillar of the Eneko Atxa philosophy.
The building's design allow it to generate a space where the limits are broken and modern architecture is mixed with nature, entering the interior and extending through the external cover where the sustainability center is housed.
Practical information and schedules
From Tuesday to Saturday midday:
1:00pm–2:30pm
Friday and Saturday:
1:00pm–2:30pm
8:30pm-9:15pm
Monday and Sunday: CLOSED
Make your reservation online using our form:
or by phone
(for reservations less than 48 hours in advance):
Phone assitence hours:
From Wednesday to Sunday 10:30am to 1:00pm.
Friday and Saturday from 10:30am to 1:00pm and from 6:30pm to 8:30pm.
 We are located at:
Barrio Legina s/n (48195) Larrabetzu (Bizkaia)
(Exit 25 Corredor del Txorierri, headed towards the Bilbao airport)
Coordinates: N 43º 15′ 38″ W 2º 48′ 42″