Eneko Atxa's Azurmendi *** restaurant, has been awarded with the Most Sustainable Restaurant recognition by the World's 50 Best Restaurants at a ceremony held at Bilbao's Palacio Euskalduna. The restaurant won the same award in 2014. The efforts by chef Eneko Atxa promoting a more sustainable, healthy and fair society through gastronomy have been materialized at the JAKI(N) project, assembling sustainability, health and social commitment as indispensable tools in this assignment.
The Sustainable Restaurant Award is given to the restaurant with the highest environmental and social responsibility rating, as ranked in audition of the Sustainable Restaurant Association (SRA). In 2017 and 2018, applications were open to all restaurants in the 50 Best and 51-100 list and restaurants must self-nominate to be eligible. Azurmendi follows in the footsteps of Septime, the 2017 winner, and Relae, which won in 2016 and 2015.
Located in Larrabetzu (Basque Country), Azurmendi was built with sustainability of the building and its operations in mind. Recycled materials, renewable energies or the decrease of the impact during construction were some of the adopted early measures.
In addition, the restaurant continues its efforts on being more sustainable producing compost with its organic waste, consuming and promoting local products by working narrowly with local producers or foresting familiar and social conciliation within its work crew.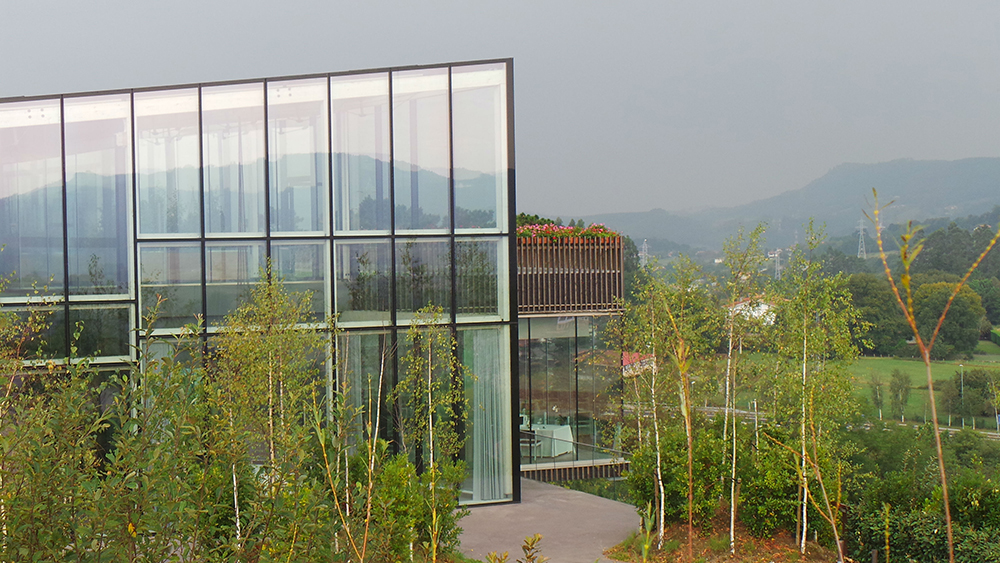 In 2005, at the very beginning of Azurmendi, Eneko Atxa had clear that he didn't just wanted to offer his gastronomy to people. The Basque chef was also seeking to "cook" a better future. That's how JAKI(N) was born This name arises from a wordplay; 'jaki' which means food in Basque and 'jakin', which means knowledge.
Jaki[n] is not only an idea, it is a real, tangible project, with real actions, successes; a living project in constant development that learns from its mistakes and simply strives to be a platform that through its own knowledge base and that of others, contributes a tiny grain of sand towards a better, more sustainable world committed to the environment, health, social commitment, and thus, people. In short, it's a happier world.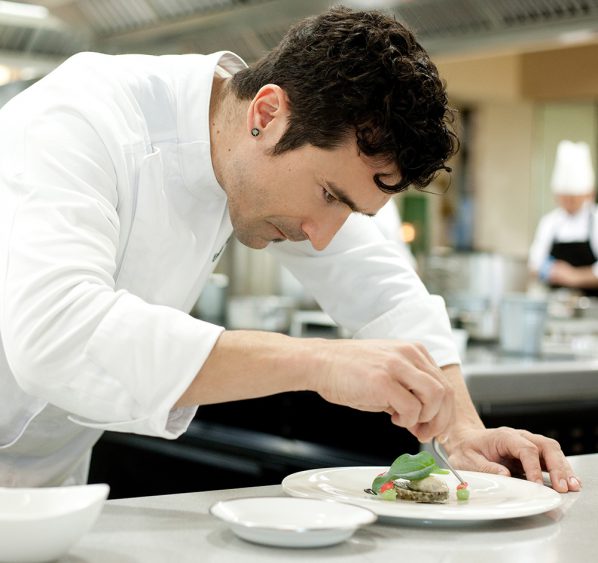 Alongside the interior garden, the wide kitchen and the open dining room, the building has a greenhouse that holds a germoplasm bank yielded by the Basque Institute for Agricultural Research and Development (Neiker), the biggest of the Basque Country. This bank has more than 400 seed varieties from the Basque Country.
The bioclimatic building is another example of the commitment of the restaurant with sustainable development. It was designed and built in 2010, using non-invasive methods of working with the environment, local and recycled materials, and the most cutting-edge technology in terms of renewable energies available at the time, like photovoltaic solar panels on glass roofs, storage batteries, and climate control systems using geothermal energy. It all makes Azurmendi one of the most unique sustainable buildings in modern architecture. It has been certified by LEED (Leadership in Energy & Environmental Design), for design and construction.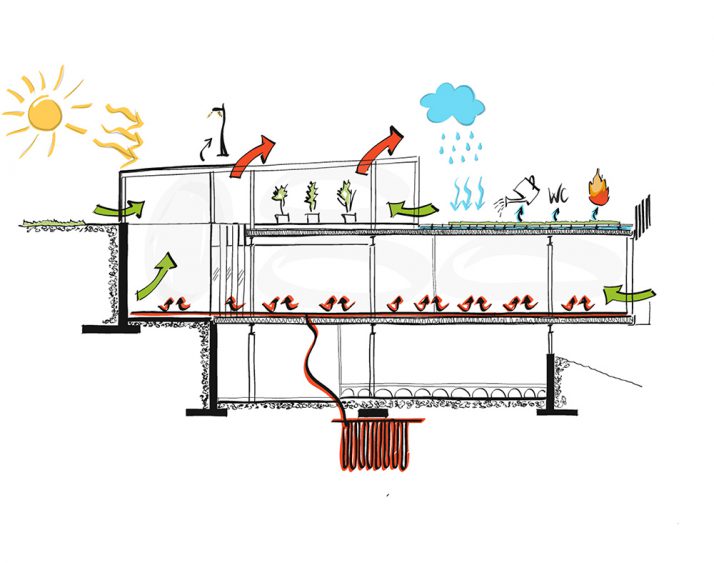 The Sustainable Restaurant Award is given to the restaurant with the highest environmental and social responsibility rating, evaluated by The Sustainable Restaurant Association (SRA). The applications were open to all restaurants in The World's 50 Best and 51-100 lists and restaurants must self-nominate to be eligible. This evaluation, which analyses more than 100 aspects of the operations of a restaurant, are separated by these thematic blocks:
1. Celebrate local producers.
2. Serve more veg and better meat.
3. Source fish responsibly.
4. Support global farmers.
5. Treat staff fairly.
6. Support the community.
7. Feed people well.
8. Value natural resources.
9. Waste no food.
10. Reduce, reuse and recycle.
'We do not pretend to be the owners of our natural environment, nor do we pretend to be the dictators of imposed consumption habits, nor to be revolutionaries who seek social change through tendencies.
We believe in a world where our responsibility is to work, in a certain way as guardians of the nature that surrounds us, and to protect it so that it may live on. Our work uses our knowledge of social welfare, adapted to the needs of people. That's why we work on concepts such as sustainable architecture, trying to coexist rather than invade; using clear concepts in our gastronomic space, such as the capture of energy from photovoltaic panels; geothermal energy, rainwater recycling, construction from recycled materials, electric vehicle charging, and much more.
Likewise, we believe that we must recover, promote, and value local products – we have created the largest seed bank in the Basque Country – and above all, communities of local producers. We blindly believe in cooperation and awareness with our society in joint actions to safeguard and protect the environment. In that sense, we cooperate on initiatives like composting organic waste driven by the town that is our home, Larrabetzu.
We believe that in order to make others happy, we ourselves must also be happy. That's why at Azurmendi, we feel a commitment to the well-being of the people who coexist alongside us. We promote strategic plans that seek to erode the barrier between cooking and the two important concepts of family and social conciliation, helping each person find space in their life to reconcile their family and social needs, allowing them to combine their needs with an exciting job like ours.
We clearly and emphatically advocate for a world of equality, where there are no distinctions between sex, origin, culture, or age.
And yes, though it may sound strange, we understand all this as sustainability.'